The best speedrun videos from this weekend's Games Done Quick
Mario 64 'blind', Celeste with a dance pad and more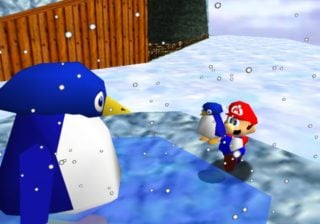 The semi-annual video game speedrun festival, Awesome Games Done Quick, was held virtually this weekend and raised over $2.75m for charity.
Games Done Quick sees volunteers play games at incredible speed ("Speedrunning") for entertainment and is streamed live online, non-stop, with all donations going directly to charity.

To date, the event has raised around $30 million in donations for charity since it started in 2010.
Highlights from the 2021 schedule included a 'blind' run of Super Mario 64, a Super Mario Bros. 35 multiplayer battle and a Celeste speedrun played using a dance pad.
We've collected some of the very best speedruns from this year's show and embedded them below. You can find links to the other streams over on R/Speedrun.
---
Super Mario 64 'blind' run
Sonic Mania
Celeste with a dance pad
Super Mario Bros. 35
Metal Gear Solid 4
Pikmin 2
Silent Hill 3
Zelda: A Link to the Past