Test Drive Unlimited Solar Crown delayed to 2023 and last-gen versions cancelled
The game was originally scheduled to arrive in September 2022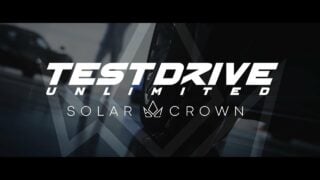 Nacon has announced that Test Drive Unlimited: Solar Crown has been delayed to 2023 and that the last-generation versions of the game have been cancelled.
In a blog post, it said its "goal with Test Drive Unlimited Solar Crown is to make it the most polished gaming experience in the franchise by spending more time on its development".
The racing game was previously scheduled to be released in September 2022 for PS5, PS4, Xbox Series X/S, Xbox One, Nintendo Switch, and PC via Steam and the Epic Games Store.
Test Drive Unlimited Solar Crown - Welcome to Hong Kong Island
Nacon also confirmed on Wednesday that it will no longer be released for Microsoft's and Sony's last-generation consoles.
"Finally, with the aim of making the most of the technology in the latest consoles and maximising the overall quality of the game, Nacon has decided to no longer develop Test Drive Unlimited Solar Crown for PlayStation 4 and Xbox One."
Nacon also said it is working on a schedule for several closed betas. While it didn't reveal when these tests will take place, it said they will allow it "to gather your valuable feedback so we can keep improving the game's quality until it releases, while also staying in more regular contact with you".
Announced in July 2020, the third game in the Test Drive franchise's open world Unlimited sub-series promises to let players get to grips with "extraordinary cars" in "a luxurious island world recreated at 1:1 scale".
"The brand new Test Drive Unlimited keeps the DNA from the first games, and revamps it for the modern era," according to the blurb accompanying a trailer released last April.
"You have the freedom to progress however you like, the classic open championship concept returns too. Live your best life. Race, cruise, and hang out with your friends until the sun goes down and even after!"