Pride-themed game to donate portion of sales to LGBT charity
Green Man Gaming's Pride Run partners with Kaleidoscope Trust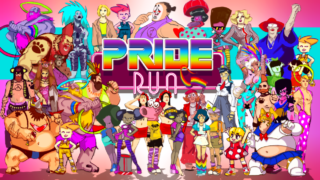 Green Man Gaming Publishing will donate a portion of the sales of its Pride-themed rhythm action game Pride Run to a LGBT charity.
The retailer-turned-publisher will donate 10 percent of the game's sales to Kaleidoscope Trust, a charity working to uphold the rights of lesbian, gay, bisexual and trans people internationally.
Developed by Italian studio IV Productions, Pride Run is a rhythm action game for PC which its creator says gamifies the "energy, passion and extravagance that emanates from these celebrations of LGBTQ+ culture".
The title is set for release for PC via Steam on October 11, which is National Coming Out Day.
Speaking of the partnership, Kaleidoscope Trust executive director Phyll Opoku-Gyimah said: "It was wonderful to get a preview of Pride Run when we first met with Green Man Gaming and it's a really fun game that we are all excited to play.
"At Kaleidoscope Trust we believe it should never be illegal to be you, yet over 70 countries make it a crime for LGBT+ people to be who they are and to love who they love. In many countries around the world people cannot live freely as LGBT+ individuals, much less attend Pride events where they live."
The creator of Pride Run previously told VGC he feels triple-A games still have progress to make when it comes to offering fully inclusive experiences for LGBT players.