Ubisoft targets PC key resellers with 'silent game activation'
Publisher partners with tech firm for keyless activation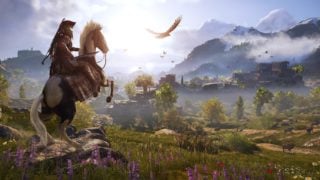 Ubisoft has partnered with UK tech firm Genba Digital to implement "silent key activation" for all of its PC game sales via third-party stores.
The process essentially removes the need for activation keys and instead activates games automatically via UPlay.
The process makes it easier for customers to purchase games and prevents those games from being sold illegally through other channels, Genba CEO Matt Murphy told GamesIndustry.biz.
Ubisoft will no longer sell PC games through a digital marketplace that doesn't use this process.
"Silent key activation doesn't pass on the key to the e-tailer or, as a consequence, the end user," he said. "It stays with Genba. We take a number of keys off Ubisoft for a game like Anno 1800 and we'll set on that keybank.
"If someone goes on a website like Fanatical and buys a Ubisoft product, it will take them through the checkout process, then ask you to enter your UPlay account — if you don't have one, it asks you to set one up.
"The game is then automatically activated in UPlay. Fanatical doesn't get a key, and neither does the player. They just log into UPlay and the game is there, as if they bought it from the UPlay Store."
Silent key activation prevents keys being sold on the black market, Murphy said, and it also prevents retailers themselves from redistributing the keys, helping them to "build up their reputation as legitimate sales only".
Genba now handles the process for 10 retailers, including Fanatical, GamersGate and Games Republic, while others like Green Man Gaming use similar technology.
Any other retailers in Genba's network that wish to sell Ubisoft games will need to be silent key activation approved first, it said.