Fans think they've uncovered more Multiversus characters, including LeBron James and Taz
The crossover fighting game held a technical test this month, and fans claim to have uncovered extensive audio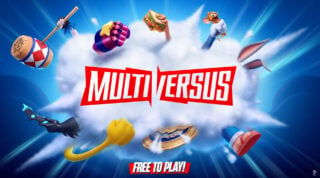 Fans of Warner Bros.' upcoming brawler Multiversus think they've uncovered several unannounced characters set to appear in the game.
Warner recently held a technical test for Multiversus, and a Reddit user appears to have unearthed nearly two hours of voice lines, including some seemingly attributed to unannounced characters.
The voice lines appear to heavily imply that The Tazmanian Devil, Marvin the Martian, LeBron James, Raven (DC Comics/Teen Titans) and The Iron Giant will appear as playable fighters in the game.
MultiVersus - First Look Reveal
Other characters mentioned in voice lines, which may or may not indicate their inclusion, are Gizmo (Gremlins), Morty Smith (Rick and Morty), The Joker, Wicked Witch of the West (The Wizard of Oz), Craig Williams (Craig of the Creek), Poison Ivy (DC Comics), Black Adam (DC Comics), Scooby-Doo, Static (Static Shock), The Hound (Game of Thrones), Daenerys Targaryen (Game of Thrones), Beetlejuice and Eleven (Stranger Things).
Files have also reportedly been found relating to Rick Sanchez (Rick and Morty), Gandalf the Gray (Lord of the Rings), Godzilla, Emmet Brickowski (The Lego Movie) and Legalos (Lord of the Rings).
Currently, the official Multiversus roster contains:
Batman (DC Comics)
Harley Quinn (DC Comics)
Superman (DC Comics)
Wonder Woman (DC Comics)
Shaggy Rogers (Scooby-Doo)
Velma Dinkley (Scooby-Doo)
Bugs Bunny (Looney Tunes)
Tom and Jerry
Arya Stark (Game of Thrones)
Finn (Adventure Time)
Jake (Adventure Time)
Steven Universe
Garnet (Steven Universe)
Following several leaks, Warner officially announced MultiVersus last November. It's a free-to-play Smash Bros style fighting game featuring a variety of Warner Bros characters, each offering their own special abilities.
For example, Wonder Women has her Lasso of Truth attack, while Shaggy can throw sandwiches at enemies. Arya Stark has a face-swapping ability, while Superman has laser vision.
Set for release on PS5, Xbox Series X/S, PS4, Xbox One and PC, with full cross-play support, its main focus is 2 vs 2 fighting, but it will also support 1 vs 1 fights and a 4-player free-for-all mode.
Warner has confirmed that the game will have an extensive voiceover cast, including Kevin Conroy, Tara Strong, Matthew Lillard, Maisie Williams, John DiMaggio and Estelle.