A new Dead Space remake live stream is confirmed
Motive will "offer a deep dive into various aspects of the upcoming game's art design"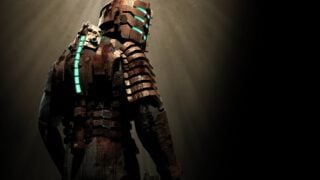 Electronic Arts' Motive studio is set to hold a new developer live stream for its upcoming Dead Space remake on May 12.
The live stream is titled "Crafting the Tension" and plans to "offer a deep dive into various aspects of the upcoming game's art design," according to EA.
It will take place at 10am PT / 1pm ET / 6pm GMT on Thursday, May 12.
"The team at Motive will show early footage into how they're leveraging the Frostbite engine, Gen 5 hardware and PCs to visually evolve and remake the original Dead Space's environments, characters, VFX, lighting and more from the ground up to create a new level of immersion and quality for today's modern audiences," EA said in a statement.
Dead Space Official Teaser Trailer
EA Motive shared over 20 minutes of new Dead Space remake footage earlier this year, while also confirming an early 2023 release window.
EA announced that it was working on a Dead Space remake with a short teaser trailer in July 2021.
Helmed by creative director Roman Campos-Oriola and former Assassin's Creed Valhalla game director Eric Baptizat, the title is in development at Star Wars Squadrons studio Motive for PS5, Xbox Series X/S and PC.
Built from the ground up with the Frostbite engine, it promises to deliver "an improved story, characters, gameplay mechanics and more", which could include content cut from the original game and features introduced in the sequels.