Now E3 2022's digital event is cancelled too
The ESA had previously cancelled the in-person version of the event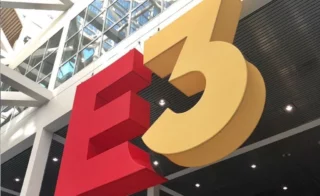 E3 2022's digital event has been officially cancelled, according to an email that's being sent to various industry partners.
Razer PR lead Will Powers Tweeted that he had received an email from ESA and that "E3 digital is officially cancelled for 2022." VGC has independently verified this, as well as IGN.
[UPDATE: The ESA has issued a statement on the cancellation.]
"We will devote all our energy and resources to delivering a revitalized physical and digital E3 experience next summer. Whether enjoyed from the show floor or your favourite devices, the 2023 showcase will bring the community, media, and industry back together in an all-new format and interactive experience."
It went on to confirm its intentions to hold an event next year.
"We look forward to presenting E3 to fans around the world live from Los Angeles in 2023."
It was confirmed in January that the physical version of the event had been cancelled for the third year in a row, now the planned digital equivalent has followed suit.
In a statement, E3's organiser said that it had made the decision due to "ongoing health risks surrounding Covid-19 and its potential impact on the safety of exhibitors and attendees".
It added: "We remain incredibly excited about the future of E3 and look forward to announcing more details soon."
Even before the pandemic, The ESA was already facing significant pressure to reinvent E3, with several major publishers including EA, Sony and Activision having abandoned the event in recent years – and that was before 2020's cancellation, after which many companies such as EA and Ubisoft enjoyed success running their own digital events.
Commenting on a VGC report last year, former Nintendo of America boss Reggie Fils-Aimé said that he believed The ESA needs to act fast if it is to save the historical games event.
Speaking to Gamertag Radio, Fils-Aimé said he saw reports about E3 going digital and wasn't enthused. "I have to say that what I read doesn't sound all that compelling," he said.
"If I were king for a day, I'll tell you how I would do it," he said. "I do think doing this digitally is absolutely right and the reason for that is, there are more than the 60,000 people who would typically attend an E3. There are millions more interested in finding out what's going on and executing an event digitally is the way to bring that to life, so that's the right track.