Uniqlo has accidentally revealed an upcoming Final Fantasy fashion line
The new range will consist of 16 shirts, one for each main game in the series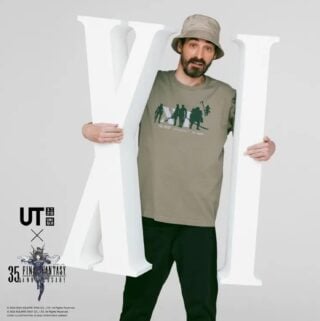 Fashion retailer Uniqlo has accidentally revealed an upcoming range of shirts based on the Final Fantasy series.
The retailer, which originated in Japan and now has stores worldwide, is known for its 'UT' range of graphic t-shirts which often involve collaborations with video game companies.
It appears that the next collection will be celebrating the 35th anniversary of Final Fantasy, according to the early publication.
The Vietnamese version of the site briefly showed the full collection, before the page was quickly taken down, but not before it was spotted by Malaysian news site KakuchoPurei.
Final Fantasy XVI trailer
The upcoming line consists of 16 separate shirts, one for each game in the main Final Fantasy series.
This includes the upcoming Final Fantasy 16, which still doesn't have a release date but is apparently close to completion.
The game's producer provided a small development update during a Tokyo Game Show stream in October 2021, claiming that Square Enix was putting the final touches on the PS5 RPG.
Naoki Yoshida reiterated that Final Fantasy 16's main design is complete and claimed that the development team is currently finalising the remaining side quests set to appear in the game.
Yoshida said that the game's character models are also nearly finished and that there are only a few quality improvements left to be done on the game.
The full range of Uniqlo Final Fantasy shirts, in order, can be seen below: