Overwatch 2 director announces closed alpha, apologises for 'not communicating well'
"Honestly, we've let you down when it comes to developing Overwatch content," says Aaron Keller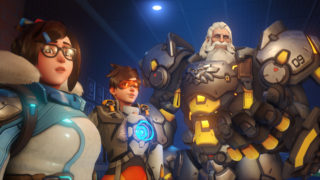 A new update video from Overwatch 2 game director Aaron Keller has announced a closed alpha for the upcoming game, as well as a new hero.
The update video also reassured fans about the development of the sequel, with Keller revealing the team has been conducting: "Daily playtests and feedback have given us confidence that we're creating something that you're going to love."
The alpha will be open to Blizzard employees and Overwatch league pros "as they get ready for the next season," according to Keller.
"I want to thank our players for your continued support," he said. "We recognise that we haven't communicated well, haven't kept you up to date and, honestly, we've let you down when it comes to developing Overwatch content."
Overwatch 2 - developer update
"Based on your feedback we've taken some time to rethink Overwatch 2, with the singular goal of making sure it's a living game, serving our players with exciting content on a regular basis."
The update also announced that it would separate the PvE element from the traditional multiplayer suite of Overwatch content.
The first closed PvP beta will launch in late April according to the update. Players interested in participating in the beta can visit PlayOverwatch.com to sign up.
"Following that first beta test, we are planning additional public PvP beta testing later in the year, which will include new features, new maps and yes, new heroes," Keller stated.
Activision announced in November that both Overwatch 2 and Diablo 4 had been delayed to at least 2023.
"As we have worked with new leadership in Blizzard and within the franchises themselves, particularly in certain key creative roles, it has become apparent that some of the Blizzard content planned for next year will benefit from more development time to reach its full potential," Activision Blizzard chief operating officer Daniel Alegre said in a statement at the time.
"While we are still planning to deliver a substantial amount of content from Blizzard next year, we are now planning for a later launch for Overwatch 2 and Diablo IV than originally envisaged."