Sony's CFO insists AAA game quality 'will deteriorate' if it adopts Game Pass-style strategy
"We may need to shrink investment"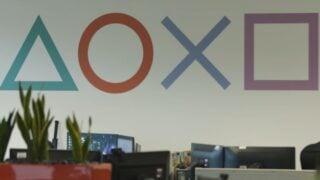 Sony CFO Hikori Totoki has reiterated the corporation's belief that the quality of its first-party games would decline if they were added to PlayStation Plus on day one.
The company's new PS Plus subscription service will begin rolling out this summer and include a library of hundreds of games. However, unlike Microsoft's Game Pass service, it will not add first-party games on the day of their release.
Speaking as part of the Q&A session following Sony's financial results this week, CFO Totoki inferred that were Sony to follow Microsoft's Game Pass model, it could result in fewer resources allocated to first-party titles, and thus a decline in quality.
PS5 console covers trailer
"AAA titles on PlayStation 5, if we distribute them on the subscription service we may need to shrink the investment needed for that. That will deteriorate the first-party title quality and that is our concern," Totoki said (transcribed by VGC).
"So we want to make sure we spend the appropriate development costs to have solid products and titles to be introduced in the right manner."
This isn't the first time Sony has shared this sentiment. Following the announcement of the refreshed tiers of PlayStation Plus in March, PlayStation CEO Jim Ryan rebuffed the notion of first-party titles such as God of War Ragnarok joining the service on the day of release.
When asked about adding new Sony first-party titles to the service like Microsoft does with Xbox Game Pass, Ryan said: "This is not a road that we've gone down in the past. And it's not a road that we're going to go down with this new service.
"We feel if we were to do that with the games that we make at PlayStation Studios, that virtuous cycle will be broken. The level of investment that we need to make in our studios would not be possible, and we think the knock-on effect on the quality of the games that we make would not be something that gamers want."
Ryan was also keen to point out that nothing about the new service is set in stone. "All I'm talking to today is the approach we're taking in the short term. The way our publishing model works right now, it doesn't make any sense. But things can change very quickly in this industry, as we all know."
Sony has officially announced its new three-tier subscription service, which will use the PlayStation Plus brand.