Days Gone director Jeff Ross has joined Tomb Raider studio Crystal Dynamics
The former PlayStation veteran is now design director at the Square Enix studio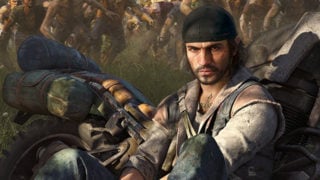 Days Gone director Jeff Ross has joined Crystal Dynamics as design director.
Ross announced his new role on Tuesday in a tweet promoting nearly 50 job vacancies at the Square Enix studio.
"I'm excited to announce I now work at the amazing Crystal Dynamics as Design Director," he wrote. "That's all I can say other than I'm thrilled with the project, and especially the team of really wonderful people."
Days Gone – Features Trailer | PC
Game director Ross and writer/director John Garvin, the two most senior creatives behind Days Gone, announced their departure from Sony's Bend Studio in December 2020.
Both men had been with the Oregon, US-based studio (previously known as Eidetic) from its origin days in the mid-90s, having written and designed PSOne action game Syphon Filter and its sequels.
It was claimed the pair left Bend following internal conflict about the studio's future direction after Sony rejected a pitch for Days Gone 2.
It was announced last September that Xbox had signed Crystal Dynamics to co-develop Perfect Dark, which is the debut title from its new in-house studio The Initiative.
VGC reported last month that The Initiative has seen a "fast and furious" wave of senior departures over the past year, leading to an increased role on Perfect Dark for Crystal Dynamics.
The Square Enix studio, which is also behind Marvel's Avengers, announced earlier on Tuesday that the next Tomb Raider game has just entered development using Unreal Engine 5.