PlayStation has acquired Returnal developer Housemarque
The studio is 'excited to join the PlayStation Studios family'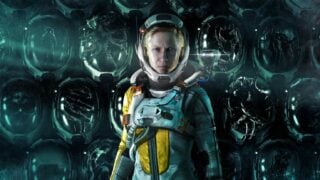 Sony has announced that it has acquired Housemarque as the latest addition to its PlayStation Studios group.
In a new post on the official PlayStation Blog, PlayStation Studios head Hermen Hulst revealed that the Returnal developer was now part of the Sony family.
"I have been a fan of Housemarque since the studio's early days when they introduced Super Stardust HD to PlayStation fans," Hulst said in a statement.
"Housemarque's recent release of Returnal proves the studio is one with incredible vision, capable of creating memorable new games that resonate with our community. This addition enhances the creative force of PlayStation Studios, and I cannot wait to see what the future holds for Housemarque."
Housemarque co-founder and managing director Ilari Kuittinen added: "We are so excited to finally join the PlayStation Studios family! This gives our studio a clear future and a stable opportunity to continue delivering on gameplay centric approaches, while still experimenting with new methods of narrative delivery and pushing the boundaries of this modern artform.
"Locally here in Helsinki, this also means that we will officially expand the PlayStation family to a growing industry hub and secure the legacy of the oldest game studio in Finland.
"Finally, what this means for our fans? We at Housemarque are gamers, and we have grown from the need to perfect and tinker with facets of games that we have found most fascinating. We are also not known for shying away from running our own course and trying out new combinations.
"With the backing of SIE and its family of studios supporting us, we can truly grow into our place in the industry and show what Housemarque can create with no limitations. We can't wait to show everyone what will be in store in the upcoming years, and we hope to usher in more lasting memories and exhilarating titles for the next quarter century and beyond."
Housemarque's latest game was the PS5 exclusive Returnal, the Finnish studio's largest and most ambitious project following several decades focused on 2D arcade-style shooters such as Super Stardust HD and Resogun.
In VGC's Returnal review, we said the game's "constant action and clever semi-procedural structure make it an engaging adventure, not to mention a visually stunning one.
"The lack of any difficulty levels may unfortunately exclude less experienced gamers, but anyone who doesn't mind dying a bunch of times will thoroughly enjoy themselves."