UK chart: PS4 titles Yakuza Remastered and Dreams debut in top 10
Other new entries include Darksiders Genesis and Street Fighter V: Champion Edition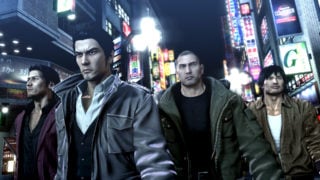 PS4 exclusives Yakuza Remastered Collection and Dreams debuted in the top 10 on the UK all formats chart for the week ended February 15.
The Yakuza Remastered Collection, which includes upgraded versions of PS3 games Yakuza 3, Yakuza 4 and Yakuza 5, entered the chart at No.3 behind FIFA 20 and Call of Duty: Modern Warfare.
Media Molecule's ambitious game creation platform Dreams, which was available to buy digitally in Early Access form between April and December 2019, debuted at No.8 on the chart. VGC interviewed creative director Mark Healey about the title prior to its full retail release last week.
Having launched for PC and Stadia in December, THQ Nordic's Darksiders Genesis debuted at No.11 on the chart following last week's console release.
The only other new entry in the top 40 was Street Fighter V: Champion Edition for PS4, which debuted at No.37. It features all the content from 2016's Street Fighter V and 2018's Arcade Edition.
The GfK UK chart only covers physical sales.
UK chart for week ended February 15
UK video game software sales declined last year for the first time since 2012. Combined physical and digital software sales fell 3.4% to £3.77 billion in 2019, according to data from the Entertainment Retailers Association.
FIFA 20 was the best-selling physical game of 2019, moving over 1.5 million units, followed by Modern Warfare with almost 1.2 million sales.
The latest entry in the Yakuza series, Yakuza: Like a Dragon, launched in Japan in January ahead of its planned Western release later this year.