January 2022's PlayStation Now games have been announced
Including Mortal Kombat 11 and Final Fantasy XII: The Zodiac Age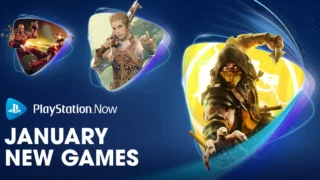 January 2022's PlayStation Now games have been revealed.
Six games will be available from Tuesday, January 4 including Mortal Kombat 11, Final Fantasy XII: The Zodiac Age, Fury Unleashed, Uturned, Super Time Force Ultra and Kerbal Space Program: Enhanced Edition.
December 2021's PlayStation Now games were GTA III: The Definitive Edition, John Wick Hex, Final Fantasy X/X-2 HD Remaster and Spitlings.
November 2021's PlayStation Plus games were Knockout City (PS5 and PS4), First Class Trouble (PS5 and PS4), and Kingdoms of Amalur: Re-Reckoning (PS4).
PlayStation Now's software library includes over 700 PS2, PS3 and PS4 games streamable to PS5, PS4 or PC, and over 300 PS4 titles which can be downloaded and played on consoles.
Sony recently revealed the most-played PlayStation Now games on PC and consoles between March 1 and June 1, 2021.
Bloodborne was the most-played PlayStation Now game on PC (based on global playtime hours) during the three-month period, ahead of Horizon Zero Dawn, The Last of Us, Marvel's Avengers, and Detroit: Become Human.