EA confirms 3 Respawn Star Wars games including Jedi: Fallen Order sequel
The publisher is also working on a first-person shooter and strategy game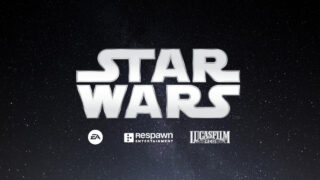 Electronic Arts has announced an extension of its partnership with Lucasfilm Games, which will see Apex Legends developer Respawn work on three new Star Wars projects.
In an announcement on Tuesday, the company officially announced a sequel to Star Wars Jedi: Fallen Order, along with two new projects in development at new teams within the Respawn hierarchy.
Firstly, a new Star Wars first-person shooter game is being helmed by former LucasArts veteran and Medal of Honor co-creator Peter Hirschmann, who has previously worked on the original Battlefront games, The Force Unleashed and more.
Hirschmann most recently directed 2020 VR title Medal of Honor: Above and Beyond.
Star Wars Battlefront II Single Player Trailer
Respawn's third Star Wars project is a strategy game developed through a production collaboration with Bit Reactor, which is a new studio formed by veterans of XCOM and Civilization studio Firaxis Games.
Respawn will produce the new Star Wars strategy game while Bit Reactor leads on the development of the title, EA said.
Respawn co-founder Vince Zampella, who will be overseeing the games, said: "We are huge fans of Star Wars here at Respawn and we're thrilled to work with Lucasfilm Games on new titles that we have wanted to make for years. If you want to make great Star Wars games, you should come join us on our journey."
Sean Shoptaw, SVP, Walt Disney Games added: "Building on the previous successes of our EA relationship, this new collaboration highlights the trust and mutual respect shared between the world-class teams at EA, Respawn and Lucasfilm Games. Fostered by the expertise and passion within each team, we will create thrilling original games for diverse audiences across the Star Wars galaxy."
The news follows last year's confirmation that Lucasfilm's previous exclusivity deal with EA was set to end by partnering with Ubisoft on a new open-world game, although EA responded by stating that its "long-standing collaboration with Lucasfilm Games… will continue for years to come".
Quantic Dream, the independent developer behind narrative games Detroit and Heavy Rain, also recently announced Star Wars Eclipse.
Commenting on EA's relationship with Lucasfilm during its third quarter earnings call last February, CEO Andrew Wilson said the company would continue to invest in Star Wars games new and old.
"If you look at our history with Star Wars, we've had a long and very profitable relationship, first with LucasArts or Lucasfilm, and then with Lucasfilm as part of Disney," he said.
"As we've established these very strong parts of that franchise," Wilson added, "you should expect that we will continue to invest in those as well as some new experiences across platforms for the future."
EA has previously said that its Star Wars exclusivity deal —signed in 2013— would last for 10 years and its comms director claimed last year that the agreement was still in place, suggesting Ubisoft's and Quantic Dream's games won't be released before 2023.
Star Wars Squadrons developer Motive has previously said it's working on a new Star Wars action game.