Analyst suggests PlayStation VR2 will launch in 2023 due to a 'delay'
Sony has yet to reveal an official release date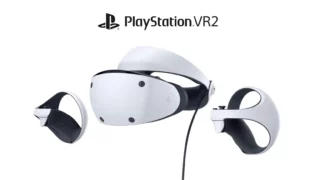 An analyst has suggested that PlayStation VR2 will launch in 2023 as a result of what he implies is a "delay".
According to Ross Young, CEO of Display Supply Chain Consultants, the new headset will launch next year and will use AMOLED screens.
In a report on the Display Supply Chain website, he claims: "AMOLED will be back, thanks to the launch of Sony's PlayStation VR2.
"We expect these AMOLED panels to have a pixel density well above 800 PPI, which is a record high for mass-produced AMOLED."
Horizon Call of the Mountain - Teaser Trailer
Young goes on to praise the quality of the included displays, writing: "With high contrast displays and no visible screen door effect, the PSVR2 is likely to be a hit among gamers."
In a tweet promoting the report, Young said, "VR display shipments to rise > 50% to > 15M in 2022 despite delays to 2023 at Apple and Sony." This could imply that the PSVR 2 was originally intended to launch later this year.
Earlier this year, Young tweeted: "Sony PSVR2 will have over 800 PPI resolution per eye with two 2000 x 2040 panels, up from 5.7″ 1920 x 1080 with 386 PPI in the PSVR for both eyes. Big improvement. State of the art direct view OLED resolution."
In January, Sony revealed the PlayStation VR2 specs and the hardware's first game, Horizon Call of the Mountain. The title is being developed by Guerrilla in partnership with new PlayStation studio Firesprite.
The following month, the platform holder released the first images of the upcoming headset as well as the new PS VR2 controllers.