Former Ghostwire Tokyo creative director reveals her new studio, Unseen
Ikumi Nakamura left Tango Gameworks because her work environment was making her ill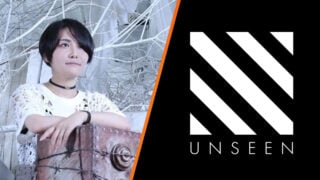 Former Ghostwire Tokyo creative director Ikumi Nakamura has formally revealed her new studio, Unseen.
In an introductory teaser video posted on YouTube (which can be seen embedded below), Nakamura explained that she wants to make a studio consisting of developers from all over the world, to make games that will "break boundaries".
Nakamura started out as an artist on Capcom's Okami, before working on Bayonetta and the cancelled Scalebound at PlatinumGames. She then spent almost a decade at Tango Gameworks, which was founded in 2010 by Resident Evil creator Shinji Mikami.
During that time, she worked on 2014's The Evil Within, its 2017 sequel The Evil Within 2, and most recently GhostWire Tokyo.
Nakamura rose to prominence in June 2019 following her passionate and warmly received GhostWire Tokyo presentation at publisher Bethesda's E3 press conference, but she left Tango just three months later.
She later revealed that the pressure of her working life there was negatively impacting her health.
"As an artist, a game developer and a mother I always feel like I'm on a continuous quest to find my place," Nakamura says in the video.
"When the pandemic struck my worldview changed. I was concerned how the changes in the world, in addition to becoming a mother, would alter the creator within. In the end, I needn't have worried. Underneath, I'm still the same creator I've always been.
In the video, Nakamura also discusses how the studio, which consists of developers from around the world, will create its games in a new way.
"My game production often goes beyond the barriers of conventional standard processes," she says. "I'm building a new team in a way I have never experienced before. Working and learning with this amazing group of talent raises the bar for all of us. I love breaking boundaries and making people say 'wow'.
"The Tokyo studio acts as a terminal, a place where different cultures intersect. A hub for artists to gather. We want to transcend into various mediums beyond the realm of video games."
She also explains the meaning behind the studio's name. "As artists, we user our imagination to see the invisible. "We are unseen, we are borderless, we are artists. We work without being seen.
"We are a group of artists who transcend national borders, working without being seen. We are Unseen."