Vampire survival game V Rising surpasses 1 million sales during its first week
The PC game entered early access on May 17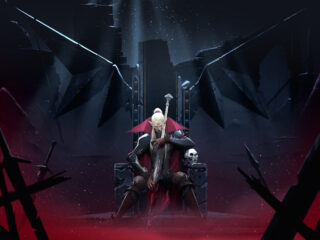 Open-world vampire survival game V Rising has surpassed one million sales during its first week, its developer has claimed.
The game is developed by Stunlock Studios, a 35-person outfit based in Sweden which has been majority owned by Chinese gaming giant Tencent since July 2021.
Priced at £15.49, V Rising released into Steam Early Access on May 17 and had surpassed 500,000 copies sold within three days.
V Rising - Early Access Launch Trailer
On Wednesday the studio thanked fans for helping the game reach its latest major sales milestone.
"1,000,000 Vampires have risen from their slumber! Thank you all for being part of this achievement!" Stunlock tweeted.
V Rising is an isometric vampire survival game which sees players customise their own vampire and develop their home base.
The Steam product description reads: "Awaken as a vampire. Hunt for blood in nearby settlements to regain your strength and evade the scorching sun to survive. Raise your castle and thrive in an ever-changing open world full of mystery. Gain allies online and conquer the land of the living."
In an interview with IGN, Stunlock's community manager Jeremy Fielding said: "I don't think anybody expected it to be quite this big. A very small company with a brand new IP? It took a lot of people a long time to start to take notice."
Fielding also said the team has a long-term plan for the game going forward. "There's a lot of really cool little things in the game that I think it just needs more of, and we're planning to do that. I think that when we do get to full release people will really realise what our intention is in this being a fully fleshed-out experience. And then after that, there's so many things we can still do."
V Rising has yet been given a full release date.