Bethesda has again trademarked potential new game 'Spyteam'
The listing was first filed back in 2015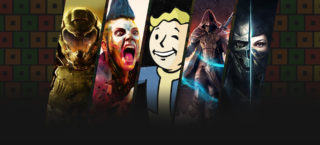 Bethesda has filed a 2022 trademark for 'Spyteam', leading to speculation that this could be a new title from the publisher.
As spotted by Twitter user SkullziTV, the application was filed on behalf of ZenniMax Media Inc on January 28, 2022, however, this was an extension of a previous trademark, not a new one.
While nothing is known about the game, this isn't the first time that the Spyteam name has surfaced. A similar application was found in 2020 that was dated back as far as 2015.
The person who discovered the filing speculates that the game may be tied to a project that Human Head Studios was working on prior to being acquired by ZenniMax and changing into Roundhouse Studios.
The game in question was an "online team-based PvPvE third-person shooter based on a major comic license," according to the LinkedIn of a former Roundhouse Studios Senior programmer.
Bethesda's next major release, Ghostwire: Tokyo will come to PlayStation on March 25, 2022.
In a preview VGC published last month, we said the game "could be the next classic" from studio owner Shinji Mikami. "Ghostwire Tokyo certainly feels like a unique take on horror, action and open-world," we said.
"If we have a concern, it's that some of the game's map did feel a little box-checky, with players required to find various Torii gates to expand the map, Assassin's Creed style. But ultimately this is the same concern we approach any new open-world game with."