Bethesda's Tango Gameworks has announced a new game – and it's for mobile
The Xbox owned studio is working on a Japan-only smartphone title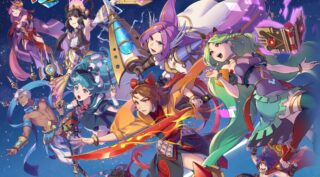 Tango Gameworks, the Japanese Bethesda studio led by Resident Evil creator Shinji Mikami, has announced a new game for mobile.
On Tuesday the Ghostwire Tokyo developer unveiled Hero Dice, a smartphone game currently planned for release in Japan.
Dice Hero is a turn-based battle game that combines board game and hero battler elements. Players roll dice to determine their hero's attacks, and can also use cards to deploy various effects during battle. Up to four players can play the game at once.
The game is planned to release during Spring in Japan, where users can pre-register and receive exclusive items. There's currently no confirmed release outside of the region.
Dice Hero (Tango Gameworks) reveal trailer
Tango is the Ghostwire Tokyo and Evil Within developer founded by Shinji Mikami, the acclaimed creator behind Resident Evil.
Along with seven other Bethesda studios, Tango is now officially an Xbox first-party developer following the completion of Microsoft's $7.5 billion acquisition.
Speaking during a live stream held to celebrate the deal last year, Xbox boss Phil Spencer, who has long stated his desire to acquire Japan-based talent, specifically highlighted Tango as a developer he's looking forward to working with.
"I'm ready to go to Tokyo, to go see Tango [Gameworks], a studio which I have such respect for [and] the history of the creations there," he said.
"I've talked for a long time about our desire to have more of a first-party presence in Japan. This is a great step there. Thinking about the map of where these teams are, and talking about all the games they're working on… I can't wait to speak to the Tango team and get to know them."