Stalker 2's website has been blocked by Russia
The website currently encourages visitors to support Ukraine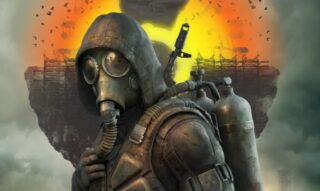 The official website for Stalker 2 appears to have been blocked in Russia at the request of the Russian government.
According to RIA Novosti news agency (as spotted by XGP.pl), the website was restricted by the Prosecutor General's Office of the Russian Federation.
Ukrainian studio GSC Game World, which is currently developing the game, is reportedly in the process of moving its Kyiv studio to Prague due to the ongoing invasion of Ukraine by Russia.
Visiting the official Stalker 2 website displays a banner encouraging support for Ukraine. GSC Game World ceased business operations in Russia in March 2022.
Stalker 2 is officially due for release in December, however due to the current war in Ukraine, development on the project has understandably stalled.
GSC Game World posted a video on its YouTube channel in early March in which it confirmed that the development of Stalker 2 had been put on hold as it dealt with the ongoing Russian invasion of its home country.
"On the 24th of February, Russia declared war on Ukraine and sent rockets, tanks and soldiers to our homeland," it said. "Our country is forced to fight for existence again. Seems like this is the price of freedom."
Showing footage of explosions in various areas of Ukraine, the video added: "This video is our answer to [the] 'how are you guys?' question. Now we are striving to help our employees and their families to survive. The game development shifted to the sidelines. But we will definitely continue. After the victory. Glory to Ukraine."