The Witcher 3's new-gen version will now be released in late 2022
The game will arrive during the fourth quarter of the year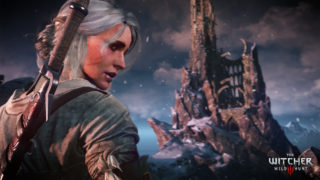 The Witcher 3: Wild Hunt is now scheduled to be released for new-gen consoles in the fourth quarter of 2022.
CD Projekt made the announcement on Thursday to coincide with the seventh anniversary of the game's original release.
"Based on recommendations from persons in charge of development, the management board plans to release the next-gen version of The Witcher 3: Wild Hunt game in Q4 2022", the company said.
The Witcher 3: Wild Hunt - Official Gameplay Trailer
Witcher 3's new-gen release was originally scheduled for last year, but in October it was delayed to the second quarter of 2022.
However, last month CD Projekt delayed its release again and brought development in-house to complete the project without confirming a new launch window until now.
The PS5 and Xbox Series X/S editions of the game were being developed externally by Saber Interactive, which also previously handled the game's Nintendo Switch port
CD Projekt said at the time that it was "evaluating the scope of work to be done" on the game and dismissed suggestions the product was in development hell.
CD Project revealed in March that its next Witcher game will kick off "a new saga" for the franchise.
The studio also announced that the open-world title is being built with Epic Games' Unreal Engine, rather than its proprietary REDengine, which powered previous Witcher games and Cyberpunk 2077.
CD Projekt claimed in April that The Witcher franchise had shipped over 65 million units, including more than 40 million copies of The Witcher 3.
It also said that Cyberpunk 2077 had sold 18 million copies since its December 2020 release, and that a major expansion featuring a new storyline is in development.