Time names Xbox Series S and PS5 in its Best Inventions of 2020
Annual list collates 100 "groundbreaking inventions" across multiple fields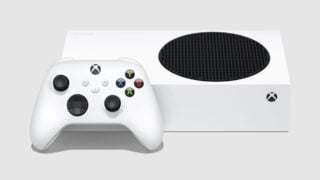 Time magazine has included Xbox Series S and PlayStation 5 in its Best Inventions of 2020 list.
The publication's annual list collates 100 "groundbreaking inventions" across multiple fields, which its correspondents feel are "making the world better, smarter and even a bit more fun."
Xbox Series S was chosen because of its power, silent operation and utilisation of the Game Pass subscription, Time said. It did not specify why the more powerful Series X didn't make the list instead, but the Series S's $299 price point is referenced.
"The tech giant's new video console is more than just a next-gen gaming device—it's the basis for what could become the Netflix of video games," Time wrote.
"The Series S's secret weapon is Game Pass: a subscription service where new hits like Halo Infinite will appear the same day as their traditional release.
"And those games will look even sharper—the Series S ($299) can run high-resolution games at 120 frames per second, a 100% increase over its predecessor, the Xbox One. What's more, because there is no disc drive, the Series S operates almost silently, making it all the easier to concentrate on the action."
Meanwhile, Time's PlayStation 5 entry praises the console for making "small advancements that combine to create a revolutionary experience."
It adds: "Games load almost instantaneously, thanks to a solid-state hard drive. The graphics processor is almost 10 times faster than that of the PS4, which allows for beautiful visuals, and a new controller is full of haptic feedback sensors that add a new dimension to play.
"When a character walks on sand, players feel the grit in the controller; when Spider-Man grips a subway car, players feel the train's rumble. Add it up, and it just may be the most powerful video-game console we've ever seen."
The Best Innovations of 2020 list also includes Logitech's Adaptive Gaming Kit, a Microsoft-partnered product which includes an assortment of buttons and pads designed to help disabled video game players.