Lego and Epic Games are teaming up to make 'the metaverse' safe for children
The long-term partnership will create an online space where children can safely play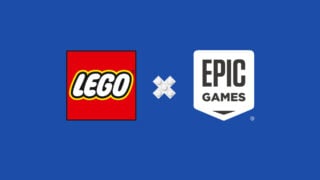 The Lego Group and Epic Games have announced that they're teaming up to make the metaverse safe for children.
In a joint statement, the two companies revealed that they had entered a long-term partnership "to shape the future of the metaverse to make it safe and fun for children and families".
What exactly this entails hasn't been made clear, as the definition of 'the metaverse' appears to change depending on the company or individual discussing it.
However, the statement appears to indicate that Lego and Epic will be making an online space where children can safely play.
"The two companies will team up to build an immersive, creatively inspiring and engaging digital experience for kids of all ages to enjoy together," the statement reads.
"The family-friendly digital experience will give kids access to tools that will empower them to become confident creators and deliver amazing play opportunities in a safe and positive space."
Epic CEO and founder Tim Sweeney said: "The LEGO Group has captivated the imagination of children and adults through creative play for nearly a century, and we are excited to come together to build a space in the metaverse that's fun, entertaining, and made for kids and families."
The Lego Group CEO Niels B Christiansen added: "Kids enjoy playing in digital and physical worlds and move seamlessly between the two.
"We believe there is huge potential for them to develop life-long skills such as creativity, collaboration and communication through digital experiences. But we have a responsibility to make them safe, inspiring and beneficial for all.
"Just as we've protected children's rights to safe physical play for generations, we are committed to doing the same for digital play. We look forward to working with Epic Games to shape this exciting and playful future."
The announcement is the latest example of Lego teaming up with other video game companies as the construction toy firm looks to broaden its games output beyond the expiration of its exclusivity deal with Warner Bros.' TT Games.
VGC reported in February that 2K has secured the Lego licence for a range of sports games, kicking off with a football (soccer) game developed by Sumo Digital.