CD Project's next Witcher game 'kicks off a new saga' and is being made with Epic's Unreal Engine
A release timeframe has yet to be confirmed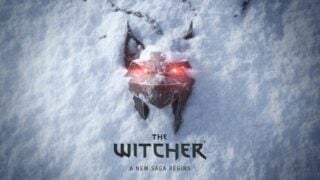 CD Project has revealed that its next Witcher game will mark a new era for the franchise.
The studio also announced on Monday that the open-world title is being built with Epic Games' Unreal Engine, rather than its proprietary REDengine, which powered previous Witcher games and Cyberpunk 2077.
"We're happy to announce that the next installment in The Witcher series of video games is currently in development, kicking off a new saga for the franchise," it said.
The Witcher 3: Wild Hunt - Official Gameplay Trailer
"This is an exciting moment as we're moving from REDengine to Unreal Engine 5, beginning a multi-year strategic partnership with Epic Games. It covers not only licensing, but technical development of Unreal Engine 5, as well as potential future versions of Unreal Engine, where relevant.
"We'll closely collaborate with Epic Games' developers with the primary goal being to help tailor the engine for open-world experiences."
CD Projekt said its strategic partnership with Epic has been agreed for a 15-year period with an option to extend.
Epic CEO Tim Sweeney said of the deal: "Epic has been building Unreal Engine 5 to enable teams to create dynamic open worlds at an unprecedented scale and level of fidelity. We are deeply honoured by the opportunity to partner with CD Projekt Red to push the limits of interactive storytelling and gameplay together, and this effort will benefit the developer community for years to come."
CD Projekt said in March 2020 that its next game after Cyberpunk 2077 would be a single-player title set in The Witcher universe. A release timeframe for the new Witcher game hasn't been announced.
The game is being directed by Jason Slama, who was a senior UI programmer on Witcher 3 and game director on card-game Gwent. He also previously served as CD Projekt Red's director of live operations.
CD Projekt plans to release an updated version of The Witcher 3: Wild Hunt in the second quarter of 2022.
The new-gen edition of Witcher 3, which is being developed externally by Saber Interactive, will include DLC items inspired by the Netflix series.
It will be released as a standalone purchase for PC, Xbox Series X/S and PS5, and as a free update for players who already own the game on PC, Xbox One and PS4.
The acclaimed RPG celebrated its fifth birthday in May 2020 and has sold over 30 million copies.
Speaking in September 2020, CD Projekt president Adam Kiciński said he hoped the new-gen version of Wild Hunt would significantly extend the lifecycle of the game.
"The Witcher 3 is still selling great and we believe that having it updated on par with the most recent games—or the games that will be released—is a great advantage in terms of sales over the next who knows how many years – five? Four? So, in the long term it will be a meaningful addition to our back catalogue."