Mass Effect trilogy director confirms he's working on 'a new sci-fi universe'
Casey Hudson also directed KOTOR prior to establishing Humanoid Studios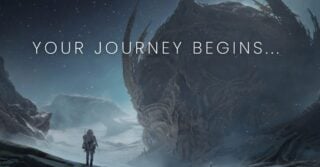 Former BioWare general manager Casey Hudson has confirmed that his latest studio is developing a brand-new sci-fi universe.
Hudson announced the formation of Humanoid Studios last June, and this week the company revealed fresh details about what it's working on via a newly launched website.
"Our current project is a multi platform AAA game, focusing on character-driven narrative in an all-new science-fiction universe," it says.
Mass Effect Legendary Edition – Official Remastered Comparison Trailer (4K)
The website also features several pieces of concept art (see below).
Canada-based Humanoid has offices in British Columbia and Alberta, "offering a flexible work environment combining from-home, in-office, and remote work so that developers can work where they feel happiest".
The size of the studio is unknown, but it has 17 employees registered on LinkedIn and is currently recruiting for 14 open roles.
"We believe in the power of small, agile teams, and a flat organizational structure, where everyone is empowered to make decisions and help drive the project vision," its website says.
The studio's mission: "Delivering magical interactive storytelling, by connecting talented creatives to powerful tools, in a safe and supportive environment."
During almost 20 years at BioWare across two stints, Hudson directed and produced the original Mass Effect trilogy and Star Wars: Knight of the Old Republic. He left the company for the second time in December 2020.