PS5 just had its best sales month of the year in the UK
Xbox Series X/S dropped to third place in April as stock levels fell significantly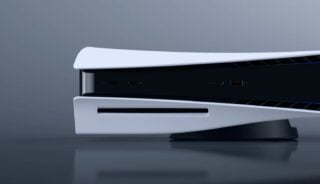 PlayStation 5 enjoyed its best sales month of 2022 so far in the UK in April.
According to GamesIndustry.biz, sales of Sony's console were up 59% over March's total due to a significant increase in stock.
However, PS5 sales are down 51% year-to-date due to relatively poor supply compared to the first four months of 2021.
PlayStation Plus Monthly Games - PS5 & PS4 - May 2022
While Xbox Series X/S was the top-selling platform in the UK in March, it dropped to third place in April as stock levels fell by 59% month-on-month.
Switch remained in second place following a slight decline in sales compared to March.
Total console sales are down 38% year-to-date, mainly due to PS5 and Xbox Series X/S stock shortages.
Reporting their full-year earnings on Tuesday, both Nintendo and Sony said the global chip shortage will continue to hamper console production efforts for the foreseeable future.
"There's no end in sight to the semiconductor shortage at this point," Nintendo president Shuntaro Furukawa said as the company forecast a 9.8% decline in Switch shipments for the current fiscal year.
Sony said it expects to ship 56% more PS5s (18 million) during its current fiscal year than it did during its last (11.5 million), but it claimed this total would still be unlikely to satisfy consumer demand.
While Xbox Series X/S remains in short supply some 18 months after its November 2020 launch, Microsoft's consoles have been more readily available than PS5 recently, helping the company capture market share globally for two quarters in a row, according to CEO Satya Nadella.