Watch Dogs Legion will not be getting any further updates
Ubisoft confirms that last September's title update was its last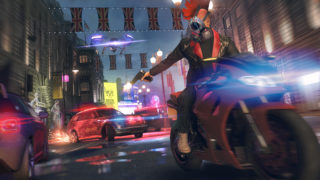 Watch Dogs Legion will not be updated again in the future, Ubisoft has confirmed.
In an update from the game's development team, a statement confirmed that the version 5.6 title update released back in September 2021 was the last.
The game's Online mode will still receive its planned fifth season of content, but once it finishes seasons 3-5 will continue to rotate.
"[Title Update] 5.6 was our final update for Watch Dogs: Legion," the statement confirmed. "However, you can look forward to reward tracks in the Online Mode, containing both new and returning rewards.
"The current season 4 Rebels track, containing 80 ranks, will run until January 22, 2022, followed by Season 5 Stripes. After that, Seasons 3-5 will continue to cycle and return to the game, giving you the opportunity to acquire rewards you might have missed out on in the past.
"Some rewards to look forward to [include] a modified version of Aiden Pearce's jacket, and Jackson's mask and clothing set.
"The game has grown by leaps and bounds, with a ton of content to explore, from a sprawling near future city to an action-packed Online Mode. We couldn't be prouder of the game we've created, and we appreciate all of you who've joined us on this journey in London over the year. We look forward to seeing more of your adventures in Legion."
Watch Dogs Legion was released in October 2020, with next-gen versions releasing the following month.
The game received numerous updates after launch, with new content including the return of fan favourite characters Aiden Pearce and Wrench, an Assassin's Creed tie-in character and a zombie survival mode called Legion of the Dead.