EA exec says toxic environments are inevitable inside large publishers 'but you have to take action'
"We have had to take some significant actions and dismiss employees over the last several years"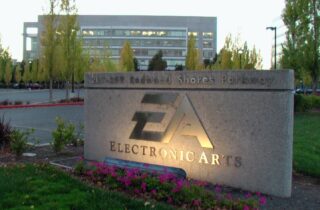 An Electronic Arts executive has argued that it's inevitable that large companies experience bad actors or toxic environments within their teams, but that it's important they have teams and processes to take action against them.
Executive vice president for Positive Play, marketing and commercial Chris Bruzzo told GamesIndustry.biz that while EA doesn't seem to be embroiled in the same harassment and discrimination allegations currently ongoing at Activision Blizzard and Ubisoft, the company isn't quite perfect yet.
"We're a community of over 10,000 employees," Bruzzo explained. "Are we going to have issues? Are there going to be places where some bad actors or toxic environments exist inside the Electronic Arts employment culture? Of course. Once you get to that level, that size of a population, you almost can't avoid it.
"[But] just like on the player toxicity side, you have to have a team that investigates complaints and takes action. So, yes, we have had to take some significant actions and dismiss employees etc. over the last several years."
According to Bruzzo, EA employees are given regular surveys and training to make sure they're aware of the company's code of conduct, and also have an internal 'raise a concern' platform and an external hotline for staff who want advice from a third party.
Bruzzo also acknowledges that the issues these procedures are trying to prevent are partly due to the industry being "historically super over-represented by men […] with a lack of diversity in general", and that the aim is to change this.
"It's going to take a lot of work to change that over time," he explains. "If we just talk about women, we have to hire women at every level of the company, in technical roles, in management roles, etc., and that takes a multi-year commitment to turning the shape of an employee population that has more than 10,000 people in it to something that is actually more diverse and representative. But we're making really great progress."
Bruzzo pointed out that 50% of the leaders who oversee EA's studios are women, and that the number of Hispanic and Latinx employees has grown 35% in two years. Despite this, he makes it clear that issues could still happen in the future, and it's how to deal with them that's important.
"Is it possible that, two weeks from now, we're going to hear that there was somebody who was behaving badly at EA for some period of time?" he asks. "I'm sure that's going to come up again, just by virtue of the large numbers of the people that we employ.
"And our job will be to deal with it, to take action, and to keep making things better."
Earlier this month, EA's Respawn Entertainment studio fired Apex Legends' lead game designer Daniel Klein for offensive comments he made about women and Africans in 2007.
Elsewhere in the interview, Bruzzo states that the company continues to work to ban hate speech in its online games, citing the Ping System in Apex Legends as an alternative and safer way for players to communicate.
"We don't believe that we have a responsibility to create features and tools that allow you to say or do anything, including hate speech," he said. "The Apex Ping System is highly constrained, but extremely effective. The same is true for our ability to use technologies to identify hateful language, user and account names that include racial slurs or hate speech."