The original Dying Light has received a next-gen patch
It's available for PlayStation consoles, with an Xbox release to follow soon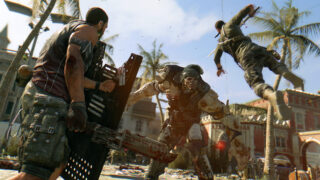 Techland has released a next-gen patch for the original Dying Light, improving the performance of the 2015 release when played on newer consoles.
Available now for PS5 and PS4 Pro, the update introduces new modes offering higher frame rates and resolution, which are detailed below.
Techland said the same patch will be released for Xbox Series X/S players "in just a few days".
Dying Light 2 Stay Human — Ronin Pack Free DLCs Trailer
Dying Light next-gen update
PS5
Performance mode with 60 FPS in full HD
Balanced mode targeting 60 FPS in QHD
Quality mode with 30 FPS in 4K resolution
PS4 Pro
Improved the 30 FPS cap on PS4 Pro
Introducing new networking utilizing the EOS solution
Techland is currently working on "a big patch" for Dying Light 2, which was released in February.
"This patch will introduce fixes for deathloop, ragdoll animations, user interface, and much more!" it said last Friday.
The studio said it was aiming to release the update for PC this week and for consoles potentially a few days later.
VGC's Dying Light 2 review called the game an uninspiring adventure saved by excellent parkour.
In January, Dying Light 2's Switch release was pushed back significantly, with Techland now planning to deliver the game within six months of the other versions.