Activision offers $18 million to settle another new harassment and discrimination lawsuit
The US government's EEOC filed a new complaint and Activision responded hours later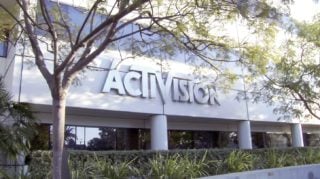 Activision has responded to another lawsuit alleging harassment and discrimination by immediately offering to settle it for $18 million.
The US government's Equal Employment Opportunity Commission (EEOC) filed a lawsuit on Monday alleging that "there have been instances where defendants Activision Blizzard Inc, Blizzard Entertainment Inc, Activision Publishing Inc, King.com Inc and their subsidiaries have subjected a class of individuals to sexual harassment, to pregnancy discrimination and/or to related retaliation".
The lawsuit was the result of an extensive investigation from the EEOC which lasted nearly three years, in which the US agency "found reasonable cause" on claims that Activision Blizzard was:
"Subjecting female employees to sex-based discrimination, including harassment, based on their gender"
"Retaliating against female employees for complaining about sex-based discrimination, based on their gender"
"Paying female employees less than male employees, based on their gender"
The Commissions lawsuit also included a request for a jury trial for the case.
Rather than fighting the suit, Activision instead issued a press release later in the day stating that it had "reached an agreement with the EEOC to settle claims and to further strengthen policies and programs to prevent harassment and discrimination in the company's workplace".
The agreement – which still requires court approval – will include an $18 million fund "to compensate and make amends to eligible claimants", with any remaining amount going to "charities that advance women in the video game industry or promote awareness around harassment and gender equality issues as well as company diversity, equity, and inclusion initiatives, as approved by the EEOC".
While Activision has offered to settle this lawsuit early, it's just one of numerous cases the company is juggling as it continues to face scrutiny for alleged sexual harassment and discrimination in the workplace.
The first notable example of these was a lawsuit filed by the California Department of Fair Employment and Housing (DFEH) in July, which accused the company of failure to handle sexual harassment and discrimination against female employees.
The suit says the DFEH "found evidence" that the company "discriminated against female employees in terms and conditions of employment, including compensation, assignment, promotion, termination, constructive discharge and retaliation," and that "female employees were subject to sexual harassment".
The DFEH updated its lawsuit last month to add allegations that the company had shredded documents relating to the case and was now interfering with the department's mandate to investigate the accusations.
The updated complaint also accused Activision Blizzard of taking "adverse actions aimed at curtailing employee rights in this government enforcement action".
This claim was reinforced in mid-September when a number of Activision Blizzard employees teamed up with a media labour union to accuse the company of 'union busting' and worker intimidation.
The Communications Workers of America filed a complaint with the NLRB, alleging that Activision has violated federal labour law by coercing its employees into keeping quiet about ongoing investigations, including the DFEH's lawsuit.
US Securities and Exchange Commission (SEC) also has its own ongoing investigation into Activision Blizzard's handling of sexual misconduct and discrimination allegations, with the company's CEO Bobby Kotick being subpoenaed as part of this.
In early August it was announced that Blizzard president J. Allen Brack – one of the few people actually named in the lawsuit and accused of failing to take appropriate action – would be leaving the company "to pursue new opportunities", with Jennifer Oneal and Mike Ybarra replacing him as the new co-leads of Blizzard.
Kotick then claimed during an earnings call that the company will "set the example" on how to handle sexual harassment and discrimination in the games industry.
However, a week later SOC Investment Group, which owns shares in Activision Blizzard, sent a letter to the company's lead independent director stating that CEO Bobby Kotick's response to the lawsuit and its subsequent employee backlash does "not go nearly far enough" to address the issues involved.