PlayStation has acquired ex-WipEout devs Firesprite
The UK-based studio contributed to The Playroom and The Playroom VR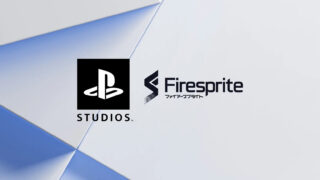 Sony has announced that it has acquired UK-based studio Firesprite as the latest of its PlayStation Studios developers.
The Liverpool-based developer was established in 2012 by former members of SIE Studio Liverpool, after it was closed down by Sony.
Now the studio, including many staff who were employed as part of Studio Liverpool, has become an official part of the 'PlayStation Studios family'.
Prior to the acquisition, Firesprite had been recruiting for two titles: a 'game-changing huge multiplayer shooter and an ambitious dark narrative blockbuster adventure'.
PlayStation Studios head Hermen Hulst made the announcement on the PlayStation Blog, stating: "After a number of years closely collaborating on several games together, including The Playroom (PS4) and The Playroom VR (PS VR), I couldn't be more delighted to welcome Firesprite to the PlayStation Studios family as our 14th studio.
"Quite a few members of Firesprite come from SIE's Studio Liverpool and we're thrilled to welcome them back.
"Firesprite is a creative and ambitious studio that is exceptional at building incredible experiences that truly showcase the potential of our hardware.
"The team's technical and creative capabilities will be paramount to growing our stellar catalogue of exclusive games, and I think you'll be excited for what's to come."
Firesprite's managing director Graeme Ankers also gave a statement, saying: "Firesprite, headquartered in Liverpool in the North-West of the UK, was founded in 2012 with the vision of creating games that bring new innovations to any experience we develop.
"The North-West is steeped in gaming history, producing many iconic developers, publishers and games such as WipEout. Many of our 'Sprites developed and shaped titles from this era and we are very proud of those roots.
"We've had the pleasure of working with many talented developers and publishers across the industry and PlayStation in particular has been a friend and co-development partner for the best part of a decade, collaborating together on many exciting projects including The PlayRoom, Run Sackboy! Run and The PlayRoom VR."