Returnal's new survival mode shown off in 18-minute gameplay video
The game's Ascension update launches next week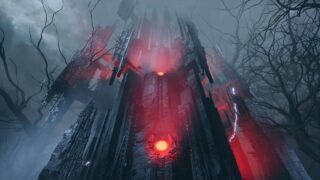 Housemarque has offered an extended look at Returnal's new survival mode.
Tower of Sisyphus is an ascending gauntlet of increasingly dangerous phases coming to Returnal on March 22 as part of its Ascension update, which will also introduce two-player co-op support for the main game.
Returnal game director Harry Krueger and narrative director Gregory Louden walk players through over 18 minutes of Tower of Sisyphus gameplay footage in the new video below.
Returnal: Ascension - Tower of Sisyphus Gameplay Trailer | PS5
In a PlayStation Blog post last week, Tower of Sisyphus was described as an "endless mode" which is "true to [Housemarque's] arcade roots".
Krueger said: "Each Phase in the Tower will culminate with an encounter with Algos, which will also get increasingly harder as you advance through the mode.
"Unlike the campaign, in the Tower players will also have a score to chase. You can track your progress and highest score on a leaderboard, and compete against your friends and foes for the highest rank.
"Much like our previous arcade-inspired titles, you will also have a Score Multiplier – keeping this up and increasing it will be the key to racking up the highest possible scores."
There is also new narrative content to be found in the mode.
"Aside from the new levels, our new Boss and some new items to discover, there is also entirely new narrative content to be explored in the Tower as well," Krueger teased. "I won't spoil anything here, but players will get another small glimpse into Selene's haunting past and gain further insight into her state of mind."