Nintendo warns of fake sites impersonating it, and promises to take action
The company has identified one site pretending to be the Nintendo homepage and selling goods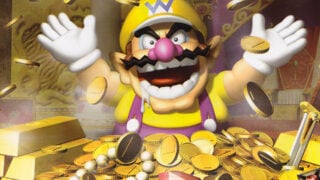 Nintendo has warned its players that some sites may be pretending to be the official Nintendo homepage in order to trick them into buying products.
A Japanese statement posted on Nintendo's site states that the company has identified at least one website imitating the official homepage in order to pretend to sell discounted goods.
"We have recently confirmed the existence of a fake website that spoofs the Nintendo website," the statement reads. "These fake sites have nothing to do with our company.
"The fake sites illegally use our company's logo, make it look as if they are operated by our company, and display our products, including Nintendo Switch, as if they can be purchased at a greatly discounted price.
"If you purchase products from the fake websites, you may be a victim of fraud, such as unauthorised acquisition of your personal information. We would like to ask our customers to be careful not to mistake this website for our website, and to avoid purchasing products from fake websites."
It adds: "If we discover a fake website like this one, we will report it to the police and relevant ministries and agencies."
This is the latest chapter in Nintendo's efforts to combat sellers who are handling its products in a way it believes are damaging.
In December, one of the key members of a Switch hacking group that sold modchips was given a $10 million fine on top of a $4.5 million one he'd already received in a different case.
Gary Bowser, a member of a group of hackers called Team-Xecuter, was ordered to pay Nintendo the fines for his part in selling mods for the Switch and 3DS.
Tom Dilts Jr, the Ohio-based operator of the website Uberchips, was also selling Team-Xecuter products, until Nintendo filed a lawsuit in May 2020. Dilts subsequently took the site offline and agreed to pay Nintendo $2 million in damages.