Sony files patent application for PlayStation AI voice assistant
PlayStation Assist would help players when they get stuck in games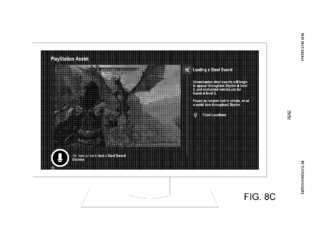 Sony has filed a patent application for an AI voice assistant called PlayStation Assist.
Titled 'Voice help system using artificial intelligence,' the patent application describes a system designed to stop users becoming frustrated and quitting games when they get stuck.
"With higher processing power video games are becoming more complex and expansive," reads the filing, which was spotted by industry analyst Daniel Ahmad. "However with the increased complexity, users may find it increasingly difficult to navigate through and/or complete the video game."
PlayStation Assist would respond to user queries about how to progress when stuck, with assistance delivered either in-game or via a companion device such as a mobile.
In one example, the patent describes a Horizon Zero Dawn player asking where to locate the nearest health item in the game. PlayStation Assist would respond by placing a marker on the in-game map.
PlayStation Assist responses could be provided through one or more formats including audio, text and video, the patent says.
In another example, Sony describes sending users instructions on how to defeat a boss in God of War using a sequence of controller inputs.
"In one implementation, the sequence of controller inputs may be provided through an instructional video that visually shows how to execute the hammer blow sequence," it says. "In addition, ghost hands may be presented showing how the ghost hand interacts with each of the buttons or actuators in the sequence."
While it's unclear if the concept will lead to a new product, the patent indicates Sony views complex next-gen games as a potential barrier to entry for some consumers.
The company announced the first official PS5 hardware details in April, with lead system architect Mark Cerny revealing that the console will be disc-based, include an internal SSD and support 8K graphics.
The PlayStation 5 launch date is expected to fall in Sony's next financial year, which begins on April 1, 2020.