PlayStation 'will never walk away from story-based games'
Company has "never had greater success" with narrative-driven titles, says CEO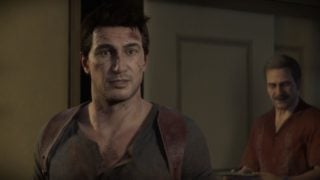 Sony Interactive Entertainment president and CEO Jim Ryan has said the company will 'never walk away' from story-based first-party games.
While games as a service, which are updated with new content that can be monetised for years post-release, are becoming increasingly important to some major publishers, Sony has somewhat bucked the trend by releasing a string of blockbusters focused on delivering strong single-player campaigns.
It said recently that individual titles in the God of War, Uncharted and The Last of Us series have all shipped or sold more than ten million units on PS4, something not achieved during the PS3 era.
Horizon Zero Dawn has also sold over 10 million copies, while Marvel's Spider-Man had sold nine million units as of November 2018.
"We've never had greater success with our own narrative-driven, story-based games than we're having right now," Ryan told CNET. "We feel good about that, and it's certainly not a genre of gaming we'll ever walk away from."
He added of service games: "It's like any category of game or any category of entertainment. There are good examples and less good examples. When they're done right, and you look at the engagement statistics for FIFA, for example, the engagement is simply unbelievable.
"If you're going to do this you have to do it really well. It's a form of entertainment that has to be built incrementally, you can't sort of plunge in and build one of these live service games and get it right from Day 1. It's got to be evolved and iterated and it's not easy. It's really not easy."
Sony plans to release more narrative-focused titles on PS4 in the near future in the form of Hideo Kojima's Death Stranding, Sucker Punch's Ghost of Tsushima and Naughty Dog's The Last of Us Part 2.
Elsewhere in the interview, Ryan confirmed plans to offer "cross-generational play" between PS5 and PS4.