Designer insists there are 'no hidden agendas' behind Cyberpunk 2077's delay
"Of course we're optimising for Xbox One, and for the Playstation, and for the PC"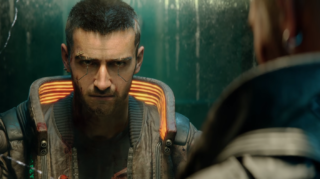 A senior Cyberpunk 2077 developer has insisted that there are "no hidden agendas" behind the game's recent delay, amid unconfirmed claims its console versions were to blame.
Earlier this month the much-anticipated open-world title was officially pushed back to September.
The move led to claims – originating from a Polish journalist – that a major reason for the 6-month postponement was due to difficulty optimising it for the original Xbox One console.
The suggestion caused some derision from the development community over the wider understanding of production practices.
God of War designer Cory Barlog quoted one report on Twitter and declared: "EVERY game runs badly until you optimize for the hardware in the final push before gold."
Posting on the official Cyberpunk 2077 forum, the game's senior quest designer, Philipp Weber said that Barlog "hit the nail on the head."
"Of course we're optimizing for the XBox One, and for the Playstation, and for the PC, because that's what you do in the last stretches of game development," he clarified.
"While the game is made, lots of things are unoptimized, because they're all in flux, changing, and still not finished.
"So simple answers like 'They delayed the game because of X' might make for a good rumor, but don't hold a lot of truth. There's always many reasons.
"Among them, and I can speak for myself, simply fixing bugs, so the game is as polished as possible. No hidden agendas, just working on making the game better."
CD Projekt has said that some crunch will "unfortunately" be necessary to complete Cyberpunk 2077.
The subject of extended working hours was brought up during a conference call following news of the game's delay.
During the call CD Projekt president and joint-CEO Adam Kiciński said delaying the game had been "a tough decision, but we and our team – which was informed minutes ago – think that this was a good decision and that having an extra five months will enable us to deliver a perfect game."
Asked if the development team at CD Projekt Red will be "required to put in crunch hours", Kiciński responded: "To some degree, yes – to be honest. We try to limit crunch as much as possible, but it is the final stage. We try to be reasonable in this regard, but yes. Unfortunately."
It should be noted that Kiciński didn't specifically say crunch will be a product of the game's delay, rather his point appears to be that extended working hours tend to occur as development cycles near their end.