Lego delays new Overwatch set as it 'reviews Activision Blizzard partnership'
Company pauses product launch following workplace culture allegations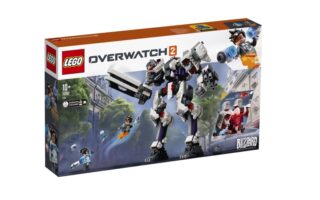 Lego has delayed plans to launch the latest in its series of Overwatch sets as it reviews its relationship with Activision Blizzard.
The Overwatch publisher is currently facing multiple investigations over alleged sexual assaults and harassment of female employees.
A Wall Street Journal report last November claimed the company's CEO Bobby Kotick was aware of various sexual misconduct allegations and had even personally blocked the termination of former Treyarch boss Bunting after the Call of Duty veteran was accused of sexual harassment in 2017.
Lego's latest Overwatch set, called 'Titan' and featuring Tracer and Mei, was previously scheduled to go on sale next month.
"We are currently reviewing our partnership with Activision Blizzard, given concerns about the progress being made to address continuing allegations regarding workplace culture, especially the treatment of female colleagues and creating a diverse and inclusive environment," Lego said in a statement published on The Brick Fan.
"While we complete the review, we will pause the release of a Lego Overwatch 2 product which was due to go on sale on February 1, 2022."
In a New York Times interview published on Monday, Xbox boss Phil Spencer claimed the platform holder had changed how it does "certain things" with Activision Blizzard in the wake of recent allegations, but said he doesn't think it's his job "to punish other companies" for their transgressions.
Nintendo of America president Doug Bowser and Sony Interactive Entertainment CEO Jim Ryan have also expressed concern at Activision Blizzard's response to sexual harassment allegations, although unlike Spencer, neither have spoken about the matter in any great deal publicly.