Activision Blizzard is doubling the number of women on its board
California law had required the company to appoint another female director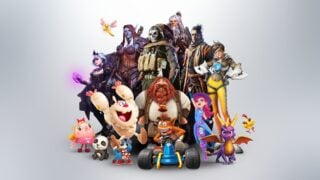 Activision Blizzard has confirmed plans to double the number of women on its board of directors.
Lulu Cheng Meservey has been elected to join the board, while Kerry Carr will be nominated for election to the board at the company's annual meeting of stockholders.
Meservey is VP of communications at newsletter and podcast publishing platform Substack. Carr is a former Disney executive who's currently a senior VP at spirits company Bacardi.
Season Three 'Classified Arms' Cinematic | Call of Duty: Vanguard & Warzone
Activision Blizzard's board previously consisted of eight men and two women, half of which have been together for nearly two decades, according to Bloomberg.
Meservey's appointment to the board means Activision Blizzard finally complies with a California law which required it to add another female director by the end of 2021, Axios reports.
Activision Blizzard's board has faced criticism for its ongoing support of CEO Bobby Kotick, who has survived widespread calls for his resignation as the company battles a number of sexual misconduct and harassment lawsuits.
The company is currently trying to clean up its image ahead of plans to merge with Microsoft in a $68.7 billion deal.
The proposed acquisition is being scrutinised by the US Federal Trade Commission, which is conducting an antitrust review to determine whether the takeover would give Xbox an unfair competitive advantage.
Earlier this month Activision Blizzard appointed Kristen Hines as its new chief diversity, equity and inclusion officer.
It said she will play a leading role in helping the company deliver on its commitment to grow the number of women and non-binary people in its workforce by 50 percent over the next five years.