Capcom will reveal new details on Monster Hunter Rise's 'massive' expansion next week
Sunbreak is due to release this summer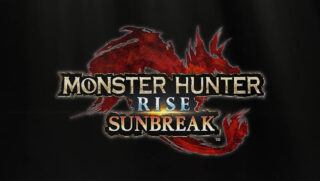 Capcom will reveal new details on Monster Hunter Rise's "massive" Sunbreak expansion next week.
On Tuesday, March 15 the publisher will live stream approximately 20 minutes of "programming, including exciting reveals of new monsters, gameplay info, and more," it said.
The live stream will begin at 14:00 GMT / 7:00 PDT on Capcom's Twitch channel.
The new paid DLC is due for release in Summer 2022 and will include new stories, locales and monsters, as well as newly added hunting actions and quest rank.
Monster Hunter Rise: Sunbreak trailer
Monster Hunter Rise released for Nintendo Switch in March 2021 alongside a special edition Monster Hunter Rise Switch console and three Amiibo that let players unlock new armour sets.
The game shipped 4 million units during its first weekend and 5 million units in its first ten days, Capcom claimed, bringing the Monster Hunter series sales to over 70 million units combined. Capcom's largest series, Resident Evil, has sold just over 100 million units.
The publisher's previous Monster Hunter title, Monster Hunter World, managed to hit 5 million launch sales during its opening weekend, though that title was released on multiple platforms.