The Sonic the Hedgehog 2 movie has officially entered production
Film sequel slated for release in April 2022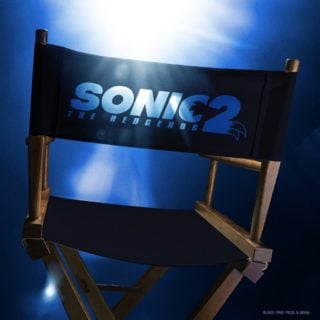 Paramount Pictures' Sonic the Hedgehog 2 has officially entered production.
"Lights, camera, hedgehog. Production on Sonic the Hedgehog 2 starts TODAY!" director Jeff Fowler tweeted.
Paramount released the first Sonic the Hedgehog 2 teaser in February, when it said the sequel will premiere in cinemas on April 8, 2022.
The teaser features nods to 1992's Sonic the Hedgehog 2 video game, including sidekick Tails' twin appendages and the theme music from the Emerald Hill Zone.
The first Sonic The Hedgehog film enjoyed a record opening for a video game movie following its February 2020 release and went on to gross almost $320 million worldwide, according to Box Office Mojo.
It sees Sonic (voiced by Ben Schwartz) and his best friend Tom (James Marsden) team up to save the planet from evil genius Dr. Robotnik (Jim Carrey).
Variety first reported in May 2020 that Fowler was returning to direct the sequel, and reteaming with the first film's scriptwriters, Pat Casey and Josh Miller.
Publisher Sega previously promised to mark Sonic's 30th anniversary this year with the release of new games and some major announcements, which may include a music concert.
In February, Netflix announced a new Sonic the Hedgehog 3D animated series called Sonic Prime.
Premiering in 2022, the 24-episode family-friendly series is billed as "a high-octane adventure where the fate of a strange new multiverse" rests in Sonic's hands, as well as "a journey of self-discovery and redemption".
Over 1.14 billion Sonic game units have been sold and downloaded since the series debuted in 1991, according to Sega.
Sonic Team head Takashi Iizuka announced at SXSW Gaming 2019 that production on the next major Sonic the Hedgehog title was underway.