Hideo Kojima set to talk at Tribeca Film Festival
Designer will discuss Death Stranding alongside star Norman Reedus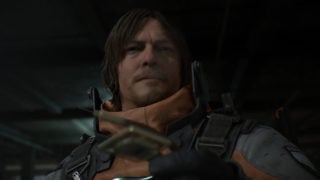 Hideo Kojima is set to appear at the Tribeca Film Festival in April to discuss his forthcoming title, Death Stranding.
The Japanese designer will be joined by the game's star, actor Norman Reedus, for a special talk "to discuss their experience working together", the organiser said.
The talk will be moderated by presenter Geoff Keighley. It will take place on Thursday April 25 at 6pm ET (2am BST) at the BMCC Tribeca Performing Arts Center.
Kojima Productions announced Death Stranding at E3 2016, where it was revealed to be a PlayStation exclusive. The game features a cast of high-profile actors including Reedus, Mads Mikkelsen, Léa Seydoux, Lindsay Wagner and director Guillermo del Toro.
Little is known about the title other than it casts players as "working man" Sam Bridges, who must brave "a deadly and mysterious world where death's tide lurks everywhere".
Kojima said of the game at E3 2018: "I want to deliver something for people around the world that transcends generations. I want all people to experience the entertainment medium of games, not only gamers, but fans of film, novels, comics, music and art.
"With the help of the bond (strand) we have with these four cast members (and those who we have yet to reveal), I believe that we will make this a reality."