PlayStation Plus game trials 'will be required for games priced $34 or higher'
These trial versions must be at least two hours long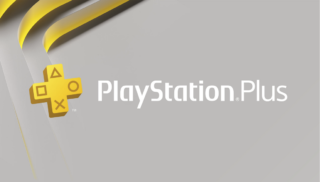 Sony will require some developers to offer limited game trials to PlayStation Plus Premium subscribers, it has been claimed.
According to Game Developer sources, new games that cost more than $34 (€33 in Europe, 4,000 yen in Japan) will be required to have a time-limited trial that must last at least two hours.
The site says the new policy won't be retroactive and will not apply to PlayStation VR titles.
Developers will be allowed three months following the release of their game to release the timed trial. These trials must be available to players for at least 12 months.
It's also claimed that Sony will consider releasing traditional game demos for titles as opposed to the two-hour trial, but that this will be decided on a case-by-case basis.
Sony has offered time-limited trials and free weekends for its games in the past, but these are typically used as a marketing tool to regain some interest in the game following release.
It's unclear whether all publishers will be beholden to these rules.
Sony recently announced the release date schedule for its new three-tier PlayStation Plus subscription service.
The revamped service will begin rolling out in May and arrive first in Asia, followed by North America and Europe.
The exact release dates for the new PlayStation Plus are:
Asia markets (excluding Japan) – targeting May 23, 2022
Japan – targeting June 1, 2022
Americas – targeting June 13, 2022
Europe – targeting June 22, 2022
PS Plus Essential offers the same benefits as the current PS Plus service, with monthly free games, discounts and online multiplayer. It will also cost the same: $9.99/€8.99/£6.99 a month, $24.99/€24.99/£19.99 for three months, or $59.99/€59.99/£49.99 a year.
Meanwhile, PS Plus Extra will include the same benefits but with access to a library of 400 downloadable PS4 and PS5 games. These games will include Death Stranding, God of War, Marvel's Spider-Man, Marvel's Spider-Man: Miles Morales, Mortal Kombat 11, Returnal and more.
Finally, PS Plus Premium includes the above benefits but adds up to 340 additional games including PS3 titles available via cloud streaming, and a catalogue of classic games available in both streaming and download options from the original PlayStation, PS2 and PSP generations.
Premium will also offer cloud streaming access for original PlayStation, PS2, PSP and PS4 games offered in the Extra and Premium tiers in markets where PlayStation Now is currently available.