Sony has confirmed release dates for the new PlayStation Plus
The subscription service will debut in Asia in May, followed by North America and Europe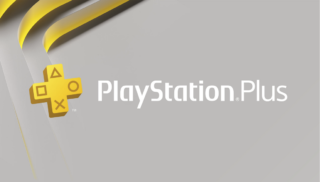 Sony has announced the release date schedule for its new three-tier PlayStation Plus subscription service.
As previously confirmed, PlayStation Plus's Essentials, Extra and Premium tiers will begin rolling out in June and arrive first in Asia, followed by North America and Europe.
Additionally, Sony will be expanding its cloud streaming access to Bulgaria, Croatia, Czech Republic, Greece, Hungary, Malta, Poland, Republic of Cyprus, Romania, Slovakia, and Slovenia.
The exact release dates for the new PlayStation Plus are:
Asia markets (excluding Japan) – targeting May 23, 2022
Japan – targeting June 1, 2022
Americas – targeting June 13, 2022
Europe – targeting June 22, 2022
The newly announced PlayStation Plus refresh will see three new tiers introduced this summer.
PS Plus Essentials offers the same benefits as the current PS Plus service, with monthly free games, discounts and online multiplayer. It will also cost the same: $9.99/€8.99/£6.99 a month, $24.99/€24.99/£19.99 for three months, or $59.99/€59.99/£49.99 a year.
Meanwhile, PS Plus Extra will include the same benefits but with access to a library of 400 downloadable PS4 and PS5 games. These games will include Death Stranding, God of War, Marvel's Spider-Man, Marvel's Spider-Man: Miles Morales, Mortal Kombat 11, Returnal and more.
Additional titles, including third-party titles, will be announced at a later date with regular additions planned for the future, according to SIE.  PS Plus Extra will cost $14.99/€13.99/£10.99 a month, $39.99/€39.99/£31.99 for three months, or $99.99/€99.99/£83.99 a year.
Finally, PS Plus Premium includes the above benefits but adds up to 340 additional games including PS3 titles available via cloud streaming, and a catalogue of classic games available in both streaming and download options from the original PlayStation, PS2 and PSP generations.
Premium will also offer cloud streaming access for original PlayStation, PS2, PSP and PS4 games offered in the Extra and Premium tiers in markets where PlayStation Now is currently available.
In addition, Premium members will be able to access time-limited game trials, allowing them to try select games before they buy. Premium will cost $17.99/€16.99/£13.49 a month, $49.99/€49.99/£39.99 for three months, or $119.99/€119.99/£99.99 a year.