For the first time in 8 years, Xbox outsold PlayStation in Japan last week
Series S topped PS5 in the weekly sales, marking Xbox's first triumph since 2014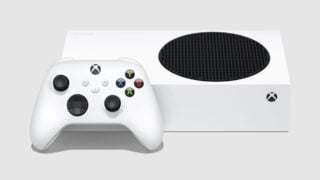 The Xbox Series S outsold the PlayStation 5 in Japan last week, according to new sales data.
According to sales data published by Famitsu, the Xbox Series S on its own (not including Series X) sold 6,120 units, whereas the PS5 and PS5 digital edition sold a combined 2,693 units.
For comparison, last week the PlayStation 5 sold 49,798 units, whereas the Xbox Series S sold 10,00, which appears to suggest that, like in many other parts of the world, the sales fluctuation is due to the availability of consoles.
Similarly, the Xbox Series X sold 3,508 units last week, compared to only 105 this week.
Xbox - May 2022 Games with Gold
This milestone is notable due to the Xbox family's famously soft sales figures across the generations in Japan.
According to a recent report, as of February, only 2.3 million Xbox consoles had been sold in Japan across all generations since the original console came to the country 20 years ago.
The vast majority of these were Xbox 360 sales, of which there were 1,616,128.
As pointed out by @GameDataLibrary, Xbox hasn't outsold PlayStation since the launch of the Xbox One in 2014. Since the inception of the Xbox brand, it has outsold PlayStation fewer than ten times.
While the PlayStation 5 got off to a great start in Japan, even selling 1 million units faster than the massively successful PlayStation 4, inconsistency of stock and the dominance of the Nintendo Switch has seen Sony fall to a firm second place in the market.
As of the start of March, the various Xbox consoles had sold the following number of units:
In context, Xbox console sales are tiny compared to the other platforms in the Japanese market (PS5 has already sold over 1m units in the country, and Switch has cleared 20m).
However, given Xbox's historically poor market performance in Japan, Series X|S are off to a more positive start in a country where Xbox has typically struggled.
Microsoft has made renewed efforts in Japan with its most recent console launch. Xbox Series X and S launched day-and-date with other territories last November (compared to a year later with its previous console) and Xbox boss Phil Spencer has said it intends to better cater to Japanese players this console generation.
In the months after it launched Xbox Game Pass for both console and PC in Japan in April 2020, Xbox saw more player activity than in any time in its history in Japan, Spencer has previously claimed.
Following Microsoft's acquisition of Bethesda last year, Spencer also called the acquisition of Tango Gameworks as part of that deal "a great step" towards achieving Xbox's ambitions in Japan.