US NPD: Switch surpasses PS4 sales as Elden Ring takes Vanguard's crown
Lego Star Wars: The Skywalker Saga topped April's chart following a blockbuster launch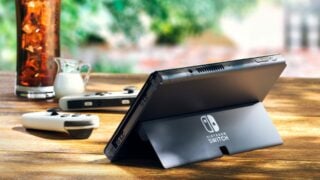 Lifetime US Nintendo Switch sales surpassed those of PS4 in April, while Elden Ring continued its strong start to become the best-selling game of the past 12 months.
According to the latest monthly report from US market research firm NPD Group, Switch is now the best-selling console for both April and 2022 year-to-date.
Xbox Series X/S is second in units sold during both time periods, while PS5 led April in hardware dollar sales.
Elden Ring - the VGC review
On Tuesday, Nintendo said global lifetime Switch shipments had reached 107.6 million units. While the console is closing in on PS4's lifetime shipments of 117 million, in the US it has now surpassed sales of Sony's last-gen console.
NPD analyst Mat Piscatella said Switch is now the sixth highest unit-selling video game platform and the fourth highest unit-selling console, behind only PS2, Xbox 360 and Wii.
On the software front, Elden Ring was April's second best-selling game. It remains the top-selling game of 2022 so far and is now the best-selling title over the 12-month period ending April 2022, overtaking Call of Duty: Vanguard in dollar sales.
Elden Ring shipped 13.4 million units as of the end of Bandai Namco's fiscal year on March 31, 2022, the publisher said on Wednesday.
April's best-selling game in the US was Lego Star Wars: The Skywalker Saga, which topped the monthly Nintendo, PlayStation, Xbox and Steam charts based on dollar sales.
It is also already the second best-selling game of 2022 and the sixth best-selling game of the 12-month period ended in April.
The only other new entry in the software top 20 in April was Nintendo Switch Sports, which charted at No.5 based on physical sales alone (Nintendo doesn't provide digital sales data).