Xbox Live coming to iOS and Android
But 'no announcements' on Nintendo Switch, despite GDC leak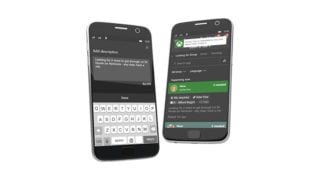 Various Xbox Live services will be coming to iOS and Android, Microsoft has announced.
These features include Achievements, Gamerscore, friends lists, family settings and Xbox Live security measures, the company said. Developers are now able to implement these features in their smartphone games.
However, the company says it "[doesn't] have any specific announcements" regarding Xbox Live services coming to Nintendo Switch, despite a detailed GDC talk description suggesting a tie-up with Nintendo.
"If you watch what we've done, especially with Minecraft, over the past few years, we've taken Xbox Live to as many platforms as Minecraft is on as possible," Kareem Choudhry, Microsoft CVP of Gaming Cloud, told GI.biz. "We're uniting those communities together with a consistent, singular experience for all of those gamers.
"We're now making that available to developers with our new mobile SDK for developers, which is available for iOS and Android. With one sign-in, iOS and Android games will have a consistent experience with fan favourite Xbox Live features such as Achievements, Gamerscore, hero stats, friends lists, club memberships, and even family settings — no matter what device you're playing on.
"All of those features will be made available to mobile game developers, whether they're looking for the entire experience that we offer in Minecraft, or Solitaire, but also standalone features like Achievements or Gamerscore. Xbox Trusted Identity Network supports log-in, privacy, online safety, and child accounts. All things around safety, security, and privacy that we hold near and dear."
Microsoft also revealed Microsoft Game Stack, a platform which unites a number of its development products, such as DirectX, Azure and Havok, into a single bundle.
"Historically, all of our offerings have been varied and living in different pockets around Microsoft," Choudhry said. "Developers don't have time to go searching for tools and it can be hard to navigate through everything we have to offer. That's why we're bringing these things together."