Square Enix will still publish some western games following the Embracer sale
Life is Strange, Outriders, Just Cause and the Square Enix Collective are not part of the deal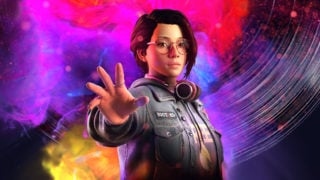 Square Enix has said it will still publish some western games, despite selling a large portion of its western development arm to Embracer Group.
Swedish company Embracer announced today that it has has agreed to acquire Crystal Dynamics, Eidos Montreal and Square Enix Montreal for $300 million.
The acquisition will also include a catalogue of IPs including Tomb Raider, Deus Ex, Thief and Legacy of Kain, as well as "more than 50 back catalogue games" from Square Enix.
However, a statement from Square Enix appears to insist that the company is not distancing itself entirely from western game development.
"Going forward, the company's development function will comprise its studios in Japan, Square Enix External Studios, and Square Enix Collective," it said.
"The company's overseas studios will continue to publish franchises such as Just Cause, Outriders and Life is Strange."
Square Enix External Studios is a London-based development and publishing group that works with development studios around the world.
In the past, as well as the Just Cause and Life is Strange series, Square Enix External Studios has been responsible for the likes of Sleeping Dogs and Batman: Arkham Asylum (though the latter is now part of a series solely handled by Warner Bros).
Square Enix Collective has a similar role, but it deals with indie titles instead. In the past it has helped publish such titles as PowerWash Simulator, The Turing Test, Fear Effect Sedna and Boundless.
The president of Square Enix stated last month that the company's Japanese studios shouldn't try to make games aimed specifically at western players.
In an interview with Yahoo Japan, Yosuke Matsuda explains that while it's vital that Square Enix's games sell well on a global scale, it would be a mistake if its Japanese developers tried to imitate the western style of games.
Embracer's acquisition deal will see it gain around 1,100 employees across three studios in eight locations around the world.
It will also include "more than 50 back catalogue games". This will potentially include Marvel's Avengers and Marvel's Guardians of the Galaxy, subject to the licence holder's agreements.
Square Enix has publicly stated in the past that both Marvel games sold below expectations.