December 2021's PlayStation Now games have been confirmed
GTA III: The Definitive Edition, John Wick Hex, FF X/X-2 HD Remaster and Spitlings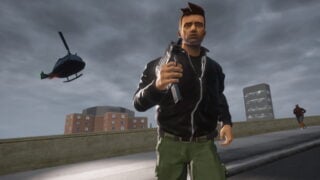 December 2021's PlayStation Now games have been announced.
GTA III: The Definitive Edition, John Wick Hex, Final Fantasy X/X-2 HD Remaster and Spitlings will be available for subscribers beginning on December 7.
PlayStation Now members will be able to access GTA III: The Definitive Edition through the service until January 31, 2022.
Grand Theft Auto III – The Definitive Edition Comparison Video
November 2021's PlayStation Now titles were Mafia: Definitive Edition, Celeste, Final Fantasy IX and Totally Reliable Delivery Service.
PlayStation Now's software library includes over 700 PS2, PS3 and PS4 games streamable to PS5, PS4 or PC, and over 300 PS4 titles which can be downloaded and played on consoles.
December 2021's PlayStation Plus games were revealed last week and will also be available to claim from December 7.
They include Godfall Challenger Edition (PS5/PS4), Mortal Shell (PS4) and Lego DC Super-Villains (PS4).
Details on an Xbox Game Pass competitor service reportedly being planned by PlayStation emerged last week.
According to documents seen by Bloomberg, the new subscription service is codenamed 'Spartacus' and will combine the current PlayStation Plus and PlayStation Now services, phasing out the branding of the latter.
The service is expected to launch next spring, when it will be available on both PS4 and PS5 and be structured across three payment tiers, it's claimed.