A Bloodstained: Ritual of the Night sequel is seemingly in development
"Second version" referenced in a financial report from publisher 505's parent company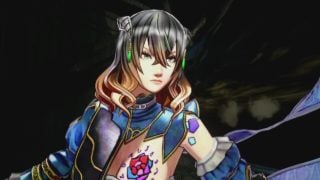 A Bloodstained: Ritual of the Night sequel is seemingly in development.
Digital Bros, the parent company of Bloodstained: Ritual of the Night publisher 505 Games, mentions a "second version" being "in development" in a newly published financial report.
VGC has contacted 505 Games for comment on this report.
Featuring RPG and crafting elements, Bloodstained is a spiritual successor to Konami's Castlevania series, helmed by former series producer Koji Igarashi. The eagerly anticipated side-scrolling platformer released in June 2019 following more than four years of development.
The game was first announced in May 2015 and was originally expected to launch in March 2017. It raised more money from backers than any other game in Kickstarter history, excluding Shenmue III, with over $5.5 million pledged by almost 65,000 backers.
After the game missed various launch windows, it was announced in November 2018 that Shantae developer Wayforward had signed up to assist ArtPlay with development duties.
Ritual of the Night is set in 18th century England in a demon-infested castle. Players take on the role of Miriam, an orphan with a curse which slowly crystallises her body.
To save humanity and herself, Miriam must fight through the castle while collecting, crafting and unlocking a vast array of weapons, equipment and loot, in typical Metroidvania style.
The title was well received by critics and has sold more than one million copies, generating over $30 million, according to Digital Bros.
Edwin Evans-Thirlwell wrote in VGC's Bloodstained review: "Bloodstained doesn't quite eclipse the games Castlevania inspired: it's too much of a nostalgia project, uninterested in what has come to pass during Koji Igarashi's absence from the limelight.
"But it remains a clever and absorbing play, and worth experiencing, whether you're a Castlevanian or not, for the smashed opulence of its world."